Walk to Boursa Island
Distance of 3.82 Miles, Total Ascent 663ft
Or like a whale ?
Very like a whale.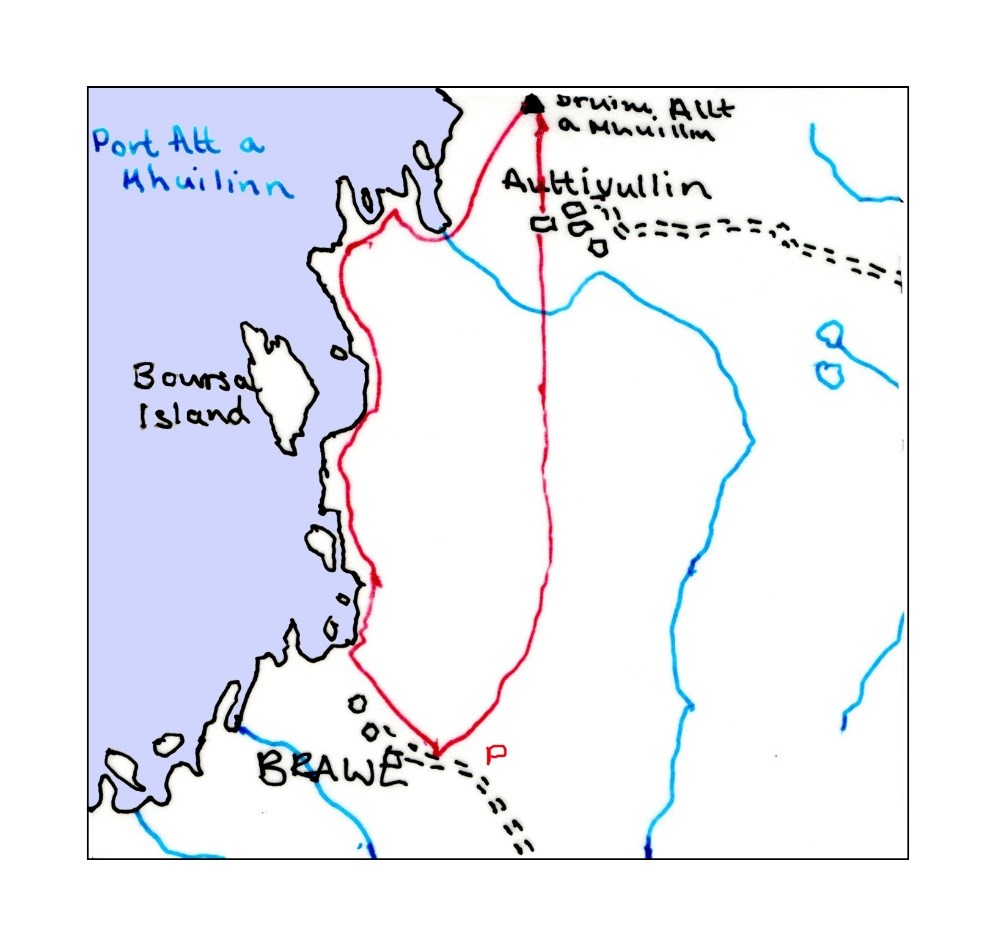 OS Grid Reference: NC 812 663
Boursa Island
Brawl lies just west of Strathy. Park off the Brawl road. As you go down the road, have a look at the lochan to your left which is often home to a family of geese or divers for the summer as is the Aultiphurst lochan beyond it. Go down the Brawl road until you come within sight of Dallas Longmuir's house (picture above). Before you reach her turning circle, go off the road to your right and make your way to the coast. You are high above the sea here and will soon come to a quite spectacular geo which is a fierce blow hole in rough weather. Walk around it with care. Follow the top of the cliff northwards towards Boursa.
You will pass off-shore rocks where you can see at close hand the the many rock flowers that grow on their sides and the seabirds that nest there in season. Continue to Boursa itself walk a little further north and look at the stacks and rock formations between the island and Port Allt a Mhuilnn (Milburn). Keep your eyes peeled for fins in the water. The whales play round Boursa during their westward migration, usually 20th to 26th August. Walk on to the trig point that marks the hill Druim Allt Mhuilnn, from whose summit you will have superb views of the coast to the west with receding headlands the furthest of which is Cape Wrath, the furthest northwest point on the British mainland. You will also see the mountains in the west, Ben Loyal with its crowned summit and Ben Hope which has a rounded shape. Walk south to re-join the Brawl road and return to your car.