Walk to the Meadie Craig
Distance of 4 Miles, Total Ascent 377 ft, with Ben nam Bo 8 Miles and 1244 ft
The summer time has come and the trees are sweetly blooming,

And the willd mountain thyme grows around the blooming heather.
Will ye go Lassie go?

And we'll all go together,

To pluck wild mountain thyme

all around the blooming heather.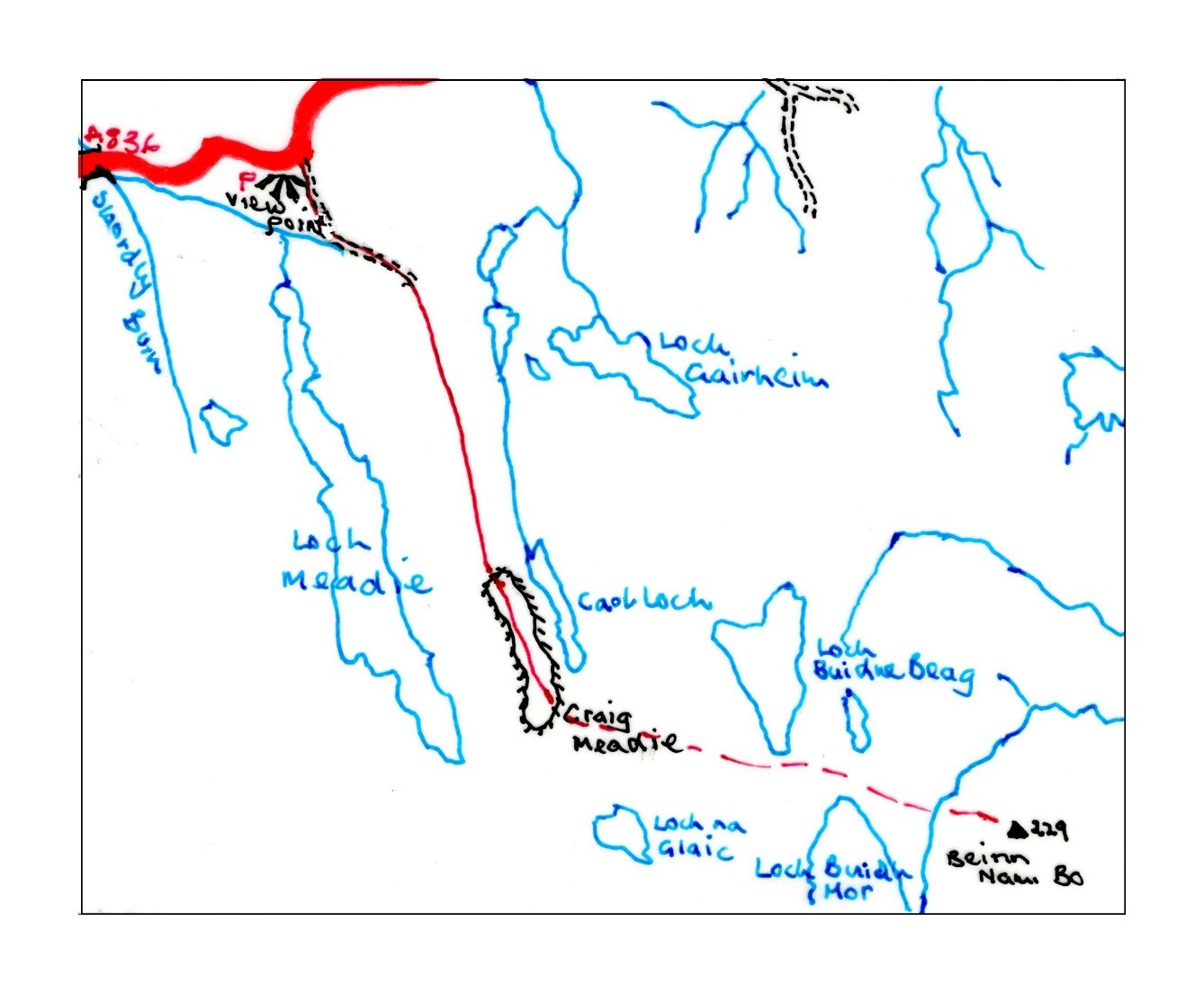 OS Grid Reference: NC 748 620
Walk to the Meadie Craig
Just west of the turn to Kirtomy and Swordly East, is a layby with a viewpoint where you can park. Nearby, just behind you at the bend of the road is an old peat road which goes inland (picture above). Follow it until it stops. After about a mile a low hill crest on the left climbs up to the Meadie Craig. This commands a view of wilderness country, low hills and water logged valleys. Far in the distance forward are the Griams near Forsinard. To the west are the craggy top of Ben Loyal near Tongue and the smoother curve of Ben Hope. If you wish to extend your walk, continue on from the Craig and pass between the two lochans, or go round them if the ground is soft, and climb Ben Nam Bo, the Hill of the Cow. Walking back it is interesting to see the drainage system of the Swordly Burn which falls out of the small un-named loch and then falls quite spectacularly through the gorge it has cut for itself level with the layby. It then passes under the road at the bottom of the hill and past the building, now a private house, which used to be Swordly mill where the neighbourhood's grain was processed.