Melvich Walk
Return Distance of 3.5 Miles, Total Ascent 245ft
In the stormy seas and the living gales,
Just to earn your bread you're daring,
From the Dover Straits to the Faroe Isles,
As you're following the shoals of herring.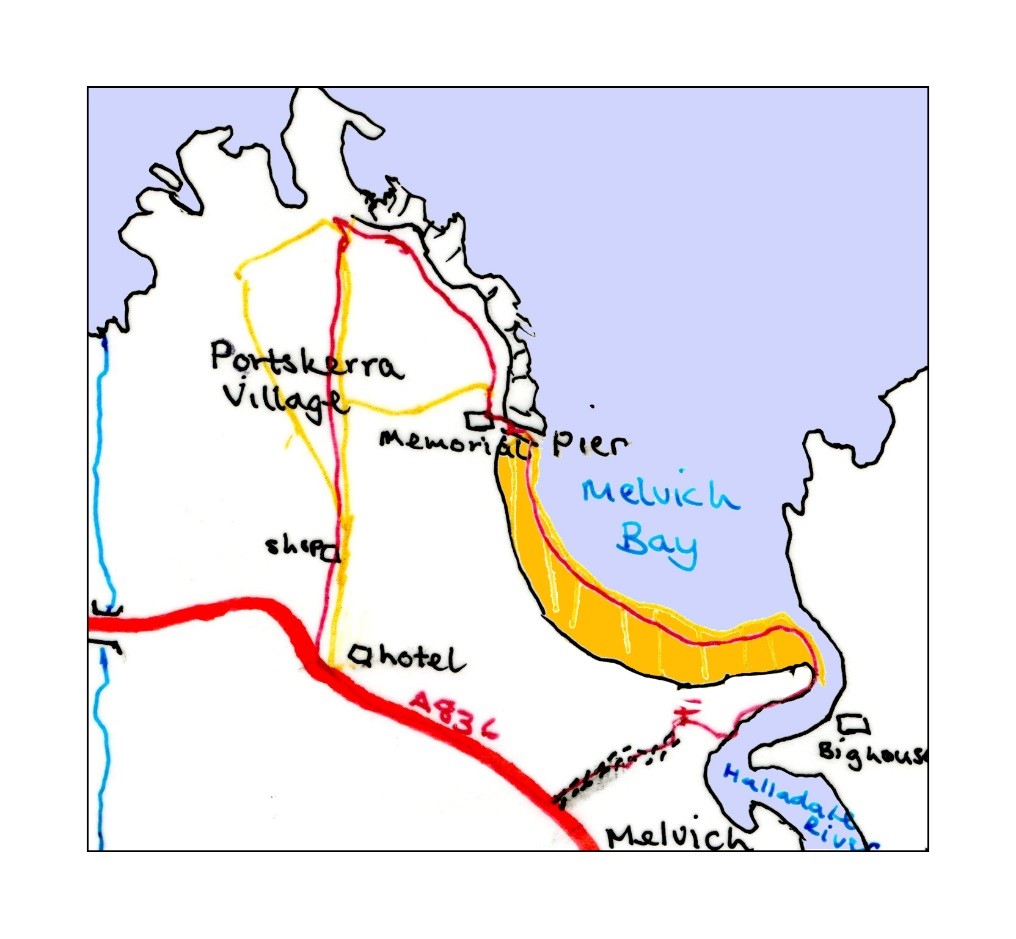 OS Grid Reference: NC 888 648
Melvich
The village of Melvich stretches along the main north coast road A836. Half way along the village is a blue, corrugated iron building which is now an art gallery. Beside this there is a track that runs down to a car park. From there, walk down to the river's edge. The footbridge is out of use so stay on the west bank.
Continue along the river bank to the shore, you will see an old ice-house built into the hillside on the opposite bank. Please note that the area between the shore-line and the dunes is an important nesting site in summer so please give the nesting birds a wide berth and stay on the shore-line.
It is a pleasant walk along the beach until you reach a rocky area near the pier. Pick your way through the rocks to the pier road. You will soon come to the Drownings Monument, built to commemorate men from the village who have lost their lives at sea. On up the road, but before it turns inland, a finger post will guide you to a coastal path.
This path will afford you excellent views along the coast; views of the waves breaking on the rocks below and opportunities to spot birds such as oyster catchers. Keep your eyes open for sights of seals off-shore and, if you are very lucky, passing whales out to sea.
Follow this path to the slipway, which is in a cove sheltered by a skerry of rocks. Rock flowers grow on the walls of the cove and sea birds nest. Follow the road up through the village of Portskerra, past the houses and shop to the main road by the hotel. Walk back down the road to the track that leads back to the car park.