Walk to Poulouriscaig
Distance of 4.5 Miles, Total Ascent 1370ft
But now the sounds of population fail,
No cheerful murmers fluctuate the gale,
No busy steps the grass-grown foot-way tread,
But all the bloomy flush of life is fled.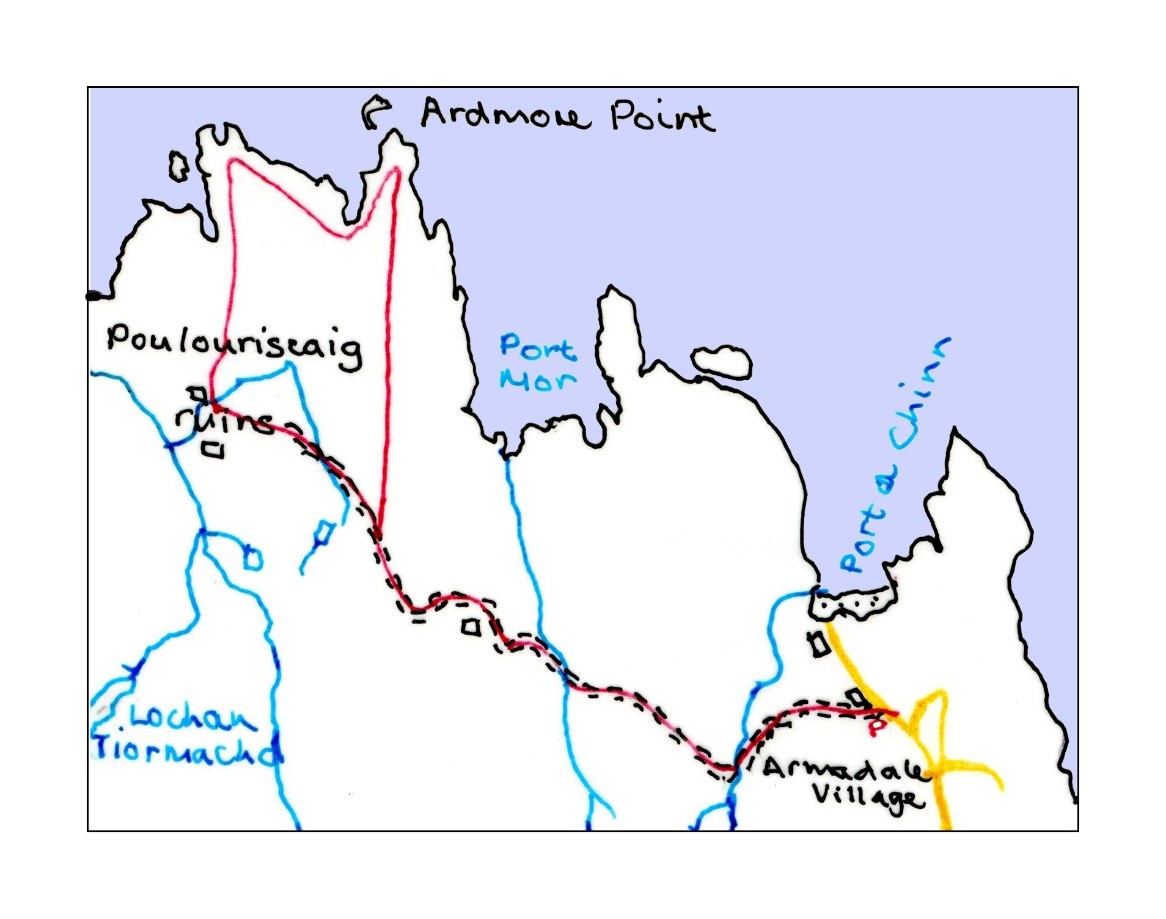 OS Grid Reference: NC 784 648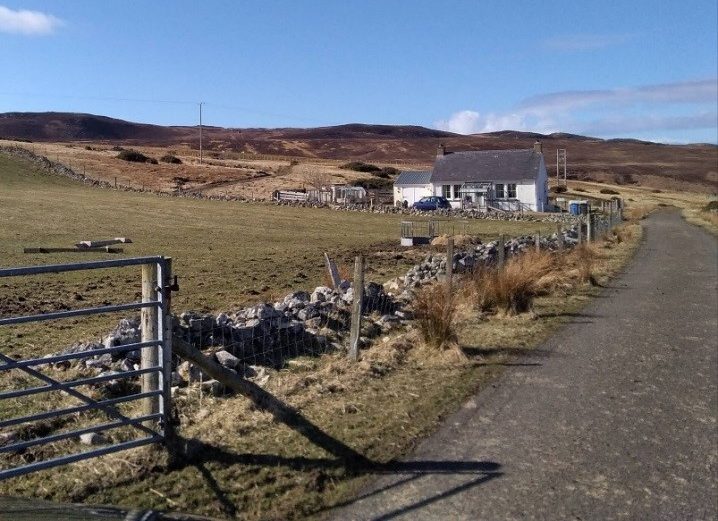 Walk to Poulouriscaig
Drive down Armadale village to the cream bungalow called the Salmon Bothy. Park on the grass opposite the bungalow leaving the track clear. There you will see a sign post to the deserted village of Poulouriscaig. Follow the track in front of the house and off up the hill and through the gate that separates the village from the "hill". It is a steep and rough track. During the early stretch of this path, before you come to the burn, look across to the horizon on your left and see if you can see The Sleeping Beauty of Armadale. After about two and a half miles of fairly strenuous climbing, you will come to the ruins of the village. It is lovely spot, very green where the inhabitants cleared the boulders and wrung a hard living from a reluctant land for over a century. It is very moving to see the fruits of their hard work, building their houses and byres, making bridges and shoring up the banks of the burn and having to bring everything to and from the place on their backs before eventually having to abandon it as unsustainable. From the rocks above it, on a clear day, it is sometimes possible to see Sule Skerry, an isolated rock out in the Atlantic which is the legendary home of The Silkie, that is known from its celebration in traditional song about a shape-changing seal. There are also magnificent views of the rugged coastline to east and west. As you walk back down the hill, the village and the bay are laid out below you.