Walk to Rosal Township
Distance of 2.4 Miles, Total Ascent 255 ft. Including the King's Stone, Total Distance 6.5 miles, Total Ascent 630 ft.
They, looking back, all the eastern side beheld
Of Paradise, so late their happy seat,
……………………………………………………
Some natural tears they dropped, but wiped them soon;
The world was all before them, where to choose.
They, hand in hand, with wandering steps and slow,
Through Eden took their solitary way.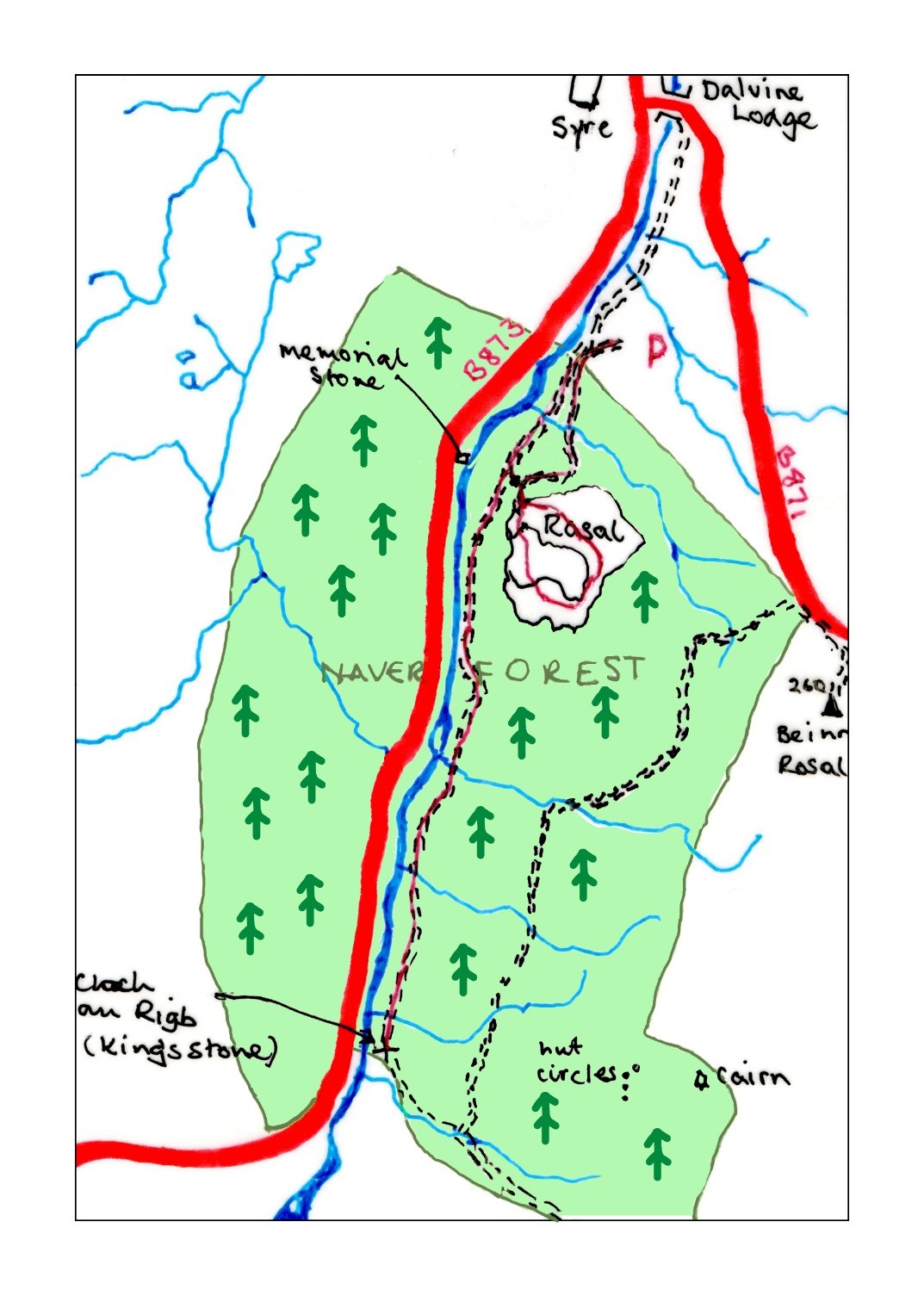 OS Grid Reference: NC 794 640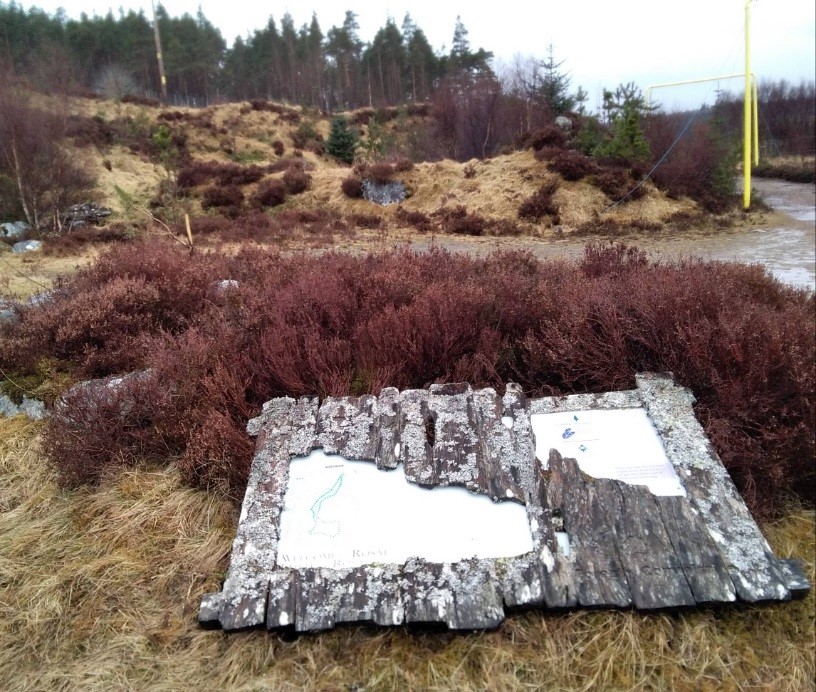 Rosal Township
West of Bettyhill, the B871 follows the River Naver inland. Follow this road for 8 miles to the small village of Syre where there is a hunting lodge, telephone box and a small church. Opposite the church is a bridge by which you will cross the river. Turn right immediately onto the forest road and follow this to the car park (picture above).
There you will find information boards about the trail. Cross the cattle grid and enter the forest, turn left onto a path that will take you through the trees. There is the possibility of seeing evidence of some unusual wildlife here including wood-peckers, cross bills, pine martens.
Follow this zig-zag path and you will join a track from the right that takes you up to a fence line and a gate into the township. This is a grassy area free of trees and the deserted township covers the whole area. Information boards will guide you through but you will have to go back on yourself in places to re-join the trail.
At the top of the trail is a chambered cairn, evidence of much earlier occupation. From this height you will have great views of Ben Kleebrech and mountains to the west.
Rosal (from the Viking hrassa val – horse fields) is the remains of a once thriving highland village which was cleared of its inhabitants to make way for sheep between 1814 and 1818. ( See the history page for information and sources on the Highland Clearances.) The brutal clearance of Rosal was seen and recorded by Donald Macleod and a stone on the opposite side of the Naver marks the site of his witness.
When you reach the bottom of the township, you can return by the path to your car or go straight on until you reach the forest road. Turn left on the road and continue for nearly two miles when you will come to The King's Stone. This alleged to mark the site where Ragnold, King of the Isles, defeated the Earl of Orkney in the twelfth century. Return by the forest road to the car park.